Posts for: October, 2014
By Inland Oral Surgery
October 20, 2014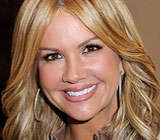 We've all heard of morning sickness, but did you know that it's also not unusual for pregnant women to experience oral discomfort? This is what Entertainment Tonight co-host Nancy O'Dell discovered when she was expecting her daughter, Ashby. In an exclusive interview with Dear Doctor magazine, Nancy described how her gums became extra-sensitive during pregnancy, leading her dentist to diagnose her with "pregnancy gingivitis" ("gingival" – gum tissue; "itis" – inflammation).
"While my dental health has always been relatively normal, pregnancy did cause me some concern about my teeth and gums," Nancy said. "With my dentist's advice and treatment, the few problems I had were minimized," she said.
It's especially important to maintain good oral hygiene during pregnancy with routine brushing and flossing, and regular professional cleanings. This will reduce the accumulation of the dental bacterial plaque that leads to gum disease. Both mother and child are particularly vulnerable to these bacteria during this sensitive time. Scientific studies have established a link between preterm delivery and the presence of periodontal (gum) disease in pregnant women. Also, the elevated hormone levels of pregnancy cause the tiny blood vessels of the gum tissues to become dilated (widened) and therefore more susceptible to the effects of plaque bacteria and their toxins. Gingivitis is especially common during the second to eighth months of pregnancy.
Excess bacterial plaque can occasionally lead to another pregnancy-related condition in the second trimester: an overgrowth of gum tissue called a "pregnancy tumor." In this case, "tumor" means nothing more than a swelling or growth. Pregnancy tumors, usually found between the teeth, are completely benign but they do bleed easily and are characterized by a red, raw-looking mulberry-like surface. They can be surgically removed if they do not resolve themselves after the baby is born.
If you are experiencing any pregnancy-related oral health issues, please contact us today to schedule an appointment for a consultation. If you would like to read Dear Doctor's entire interview with Nancy O'Dell, please see "Nancy O'Dell." Dear Doctor also has more on "Pregnancy and Oral Health: Everything You Always Wanted To Know But Never Knew To Ask."
By Inland Oral Surgery
October 20, 2014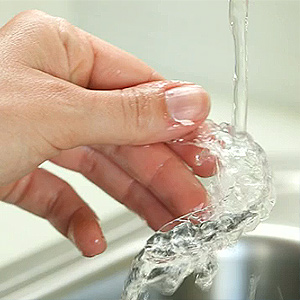 Question: What oral health issue do teenagers who wear orthodontic retainers and older folks who wear dentures have in common?
Answer: Both need to pay particular attention to cleaning their oral appliances.
The same goes for anyone who wears a nightguard to control tooth grinding, a mouthguard to protect teeth while playing sports, or a clear aligner for orthodontic treatment. Yet many people aren't sure how to properly clean their appliances — so here are a few handy tips:
DON'T:
Use toothpaste on your appliance — the ingredients in toothpaste, which are designed to polish the hard enamel of your teeth, are too abrasive for the soft plastic of oral appliances, and will cause scratches.
Boil your appliance, or use bleach to clean it — both will end up breaking down and destroying the appliance. Don't even use very hot water, as it can deform the plastic and make the appliance useless.
Leave your appliance out on the nightstand, or anywhere else — pets and small children have been known to find (and destroy) oral appliances left lying around. Instead, store it properly in its special case.
DO:
Use liquid dish detergent or hand soap to clean your appliance. A little mild soap plus warm water will do a great cleaning job. While you're at it, get a brush just for the appliance — because, while it's fine for plastic, you don't want to brush your teeth with soap!
Put a towel in the sink basin when you clean your appliance. Soapy appliances (especially dentures) can be slippery, and can be damaged by dropping — and that's an expensive mishap.
Consider investing in an ultrasonic cleaner. These inexpensive countertop devices are an excellent way to get the tiny ridges and crevices of your appliance really clean.
Whether you rely on dentures for everyday use, or just need to wear a retainer for a period of time, your oral appliance serves an important function. It may also represent a significant investment. That's why it's worthwhile to spend a few minutes each day giving these important items the care they need.
If you have questions about oral appliance care, please contact us or schedule an appointment.