Posts for: January, 2015
By Inland Oral Surgery
January 29, 2015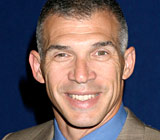 Sometimes, we all need a bit of prompting to do what's good for us. When Serena Girardi, the 10-year-old daughter of New York Yankees manager Joe Girardi, needed to have orthodontic treatment, she was a little nervous. To help lessen her anxiety, Girardi, then 45 years old, made a deal: if she got braces, then he would too.
"What I didn't realize," said Girardi in an interview with ESPN, "is that she only had to get four on her front teeth and I got the full mouthful."
But that didn't stop the baseball great from keeping up his end of the bargain. In a separate deal with his son Dante, who also needed braces, Girardi agreed to wear blue rubber bands. "It's a good look," he said. What will he do if his third child needs braces? Stay tuned...
Whether it starts as a bargain with your kids or as a promise to yourself, orthodontic treatment can offer real benefits at any age. In fact, about one out of five orthodontic patients today is an adult. Studies have shown that up to three-quarters of all adults have some form of orthodontic problem, like drifting or crowding of teeth. And having a great-looking smile not only improves self-confidence, but can also boost an adult's social life, and even enhance his or her career opportunities.
If you or your child may need braces, but you're put off by the dreary metal hardware you remember from back in the day, take heart! Plenty has changed in the field of orthodontics since you were a teenager — and it's not just the color of the rubber bands.
In many cases, clear or colorless ceramic braces can be used instead of metal ones. These stain-resistant orthodontic appliances blend in well with your own teeth, making them much less evident. It may be possible for them to be placed on the lingual (tongue) side of the teeth, where they're even less visible.
Clear aligners offer an alternative to braces that's appropriate for some people. Aligners are a series of precision-made "trays" composed of polyurethane plastic. Worn 20-22 hours per day for a period of months, these appliances gradually move teeth into an improved position. Besides being virtually invisible, another advantage of these trays is that they may be removed for eating and for important occasions. Once recommended only for adults, they have recently become available to teenagers as well.
What's the best way to find out whether you or someone in your family could benefit from orthodontics, and which treatment option best suits your individual needs? Come in to our office for a consultation! After a thorough examination, we would be happy to recommend the most appropriate treatment methods for your particular situation.
If you have questions about orthodontic treatment, please contact us or schedule an appointment for a consultation. You can learn more in the Dear Doctor magazine articles "Orthodontics For The Older Adult" and "Clear Aligners for Teenagers."
By Inland Oral Surgery
January 14, 2015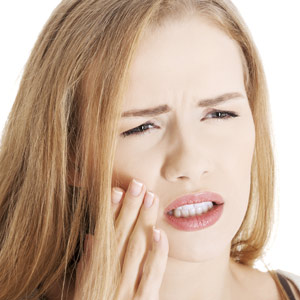 Tooth sensitivity can be disheartening: you're always on your guard with what you eat or drink, and perhaps you've even given up on favorite foods or beverages.
The most common cause for this painful sensitivity is dentin exposure caused by receding gums. Dentin contains tiny open structures called tubules that transmit changes in temperature or pressure to the nerves in the pulp, which in turn signal pain to the brain. The enamel that covers the dentin, along with the gum tissues, creates a barrier between the environment and dentin to prevent it from becoming over-stimulated.
Due to such causes as aggressive over-brushing or periodontal (gum) disease, the gum tissues can recede from the teeth. This exposes portions of the dentin not covered by enamel to the effects of hot or cold. The result is an over-stimulation of the dentin when encountering normal environmental conditions.
So, what can be done to relieve painful tooth sensitivity? Here are 3 ways to stop or minimize the symptoms.
Change your brushing habits. As mentioned, brushing too hard and/or too often can contribute to gum recession. The whole purpose of brushing (and flossing) is to remove bacterial plaque that's built up on tooth surfaces; a gentle action with a soft brush is sufficient. Anything more than two brushings a day is usually too much — you should also avoid brushing just after consuming acidic foods or liquids to give saliva time to neutralize acid and restore minerals to the enamel.
Include fluoride in your dental care. Fluoride has been proven to strengthen enamel. Be sure, then, to use toothpastes and other hygiene products that contain fluoride. With severe sensitivity you may also benefit from a fluoride varnish applied by a dentist to your teeth that not only strengthens enamel but also provides a barrier to exposed dentin.
Seek treatment for dental disease. Tooth sensitivity is often linked to tooth decay or periodontal (gum) disease. Treating dental disease may include plaque removal, gum surgery to restore receded gums, a filling to remove decay or root canal therapy when the decay gets to the tooth pulp. These treatments could all have an effect on reducing or ending your tooth sensitivity.
If you would like more information on the causes and treatments for sensitive teeth, please contact us or schedule an appointment for a consultation. You can also learn more about this topic by reading the Dear Doctor magazine article "Tooth Sensitivity."