Posts for tag: root canal
By Inland Oral Surgery
September 24, 2014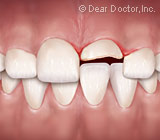 When a permanent tooth has been injured, our first priority should be to save it. A root canal treatment (where the interior pulp of the tooth is removed and the pulp chamber and root canals are filled and sealed) is usually the best approach for tooth preservation.
An immature permanent tooth, however, presents a different challenge. While the pulp is less essential to a mature tooth's vitality, it serves a critical purpose in the tooth's early development before early adulthood. The pulp produces layers of dentin necessary for the tooth's root system development. Completely removing the pulp at this stage may retard root development and cause the tooth to eventually weaken, and become brittle and darkened.
For younger teeth, we should therefore use alternative techniques that preserve as much healthy pulp as possible. One of these alternatives is Indirect Pulp Therapy, used when the pulp hasn't been exposed by the trauma. With this technique we remove as much damaged dentin as possible while preserving the harder dentin closer to the pulp. After applying an antibacterial agent to protect against infection, and then filling and sealing the tooth, the pulp can continue to produce dentin in a normal way.
If pulp exposure has occurred, some form of pulpotomy — the partial removal of any damaged or infected pulp — would be in order. Our goal here is to leave as much of the pulp as possible, and then apply substances that stimulate the remaining pulp to create dentin. The most common type of growth substances are calcium hydroxide or mineral trioxide aggregate (MTA).
If the pulp isn't at all salvageable, we may then turn to a procedure known as apexification. After removing the pulp we insert MTA at the root end of the tooth, then fill and seal the remaining interior as in a regular root canal treatment. The MTA will help the surrounding bone to heal and continue to grow around the root to further support the tooth.
Recent research into pulp stem cells promises further advances in this area. The regenerative qualities of stem cells could eventually help us "engineer" root development. Until then, there are still effective ways to give a young, damaged tooth a fighting chance to survive.
If you would like more information on preserving injured teeth, please contact us or schedule an appointment for a consultation. You can also learn more about this topic by reading the Dear Doctor magazine article "Saving New Permanent Teeth After Injury."
By Inland Oral Surgery
July 15, 2014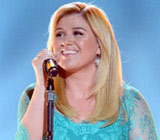 Now that celebrities can communicate directly with their fans through social media, we've started to see dispatches from some surprising locations — the dental chair, for example! Take singer Kelly Clarkson, who was the first winner of American Idol, and perhaps one of the first to seek moral support via social media before having an emergency root canal procedure.
"Emergency root canal — I've had better days," Kelly posted on her Facebook page, along with a photo of herself looking… well, pretty nervous. But is a root canal procedure really something to be scared about? It's time to clear up some misconceptions about this very common dental procedure.
First of all, root canal treatment is done to save a tooth that might otherwise be lost to an infection deep inside it. So while it's often looked upon with apprehension, it's a very positive step to take if you want to keep your teeth as long as possible. Secondly, tooth infections can be painful — but it's the root canal procedure that stops the pain. What, actually, is done during this tooth-saving treatment?
First, a local anesthetic is administered to keep you from feeling any pain. Then, a small opening is made through the chewing surface of the infected tooth, giving access to the central space inside, which is called the "pulp chamber." A set of tiny instruments is used to remove the diseased pulp (nerve) tissue in the chamber, and to clean out the root canals: branching tunnel-like spaces that run from the pulp chamber through the root (or roots) of the tooth. The cleared canals are then filled and sealed.
At a later appointment, we will give you a more permanent filling or, more likely, a crown, to restore your tooth's full function and protect it from further injury. A tooth that has had a root canal followed by a proper restoration can last as long as any other natural tooth — a very long time indeed.
If you have any questions about root canal treatment, please contact us or schedule an appointment for a consultation. You can learn more by reading the Dear Doctor magazine article "A Step by Step Guide to Root Canal Treatment."